News
THE ICONIC RITZ-CARLTON BRAND IS THE FIRST IN THE CRUISE INDUSTRY. THE ONBOARD EXPERIENCE WILL REFLECT THE SUBLIME COMFORT AND UNPARALLELED LEVEL OF INDIVIDUALIZED GUEST SERVICE.
The Ritz-Carlton Hotel Company, L.L.C., part of Marriott International, Inc. , announced its entry into luxury yachting and cruises – bringing the award-winning luxury hotel brand's service and timeless style to sea. Created by The Ritz-Carlton and maritime experts Douglas Prothero and Lars Clasen, in collaboration with funds managed by Oaktree Capital Management, L.P., The Ritz-Carlton provide luxury hospitality service under a long-term operating agreement. Named The Ritz-Carlton Yacht Collection, this venture represents a unique foray into the cruise industry for a luxury hotel operator. The first of three lavish cruising yachts in this series is scheduled to take to sea in the fourth quarter of 2019, and distinguishes Marriott International as the only provider of luxury accommodations both on land and at sea.
Itineraries are being developed with an intent to combine the lifestyle of The Ritz-Carlton's luxury resorts and the casual freedom of a yachting vacation. Calling at intimate and signature destinations alike, voyages will range from seven to ten days. The first ship will cruise a wide variety of destinations depending on the season, including the Mediterranean, Northern Europe, the Caribbean and Latin America. Due to the intimate size of the vessel, the yacht will call at unique locations typically not accessible to large cruise ships, from Capri and Portofino to St. Barths and the old town of Cartagena. With a relaxed pace, that includes both overnight and daytime ports of call, guests will be offered a uniquely curated destination experience.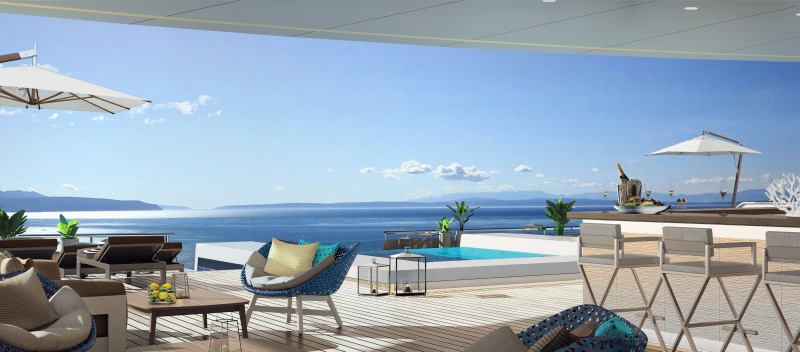 The specially designed small capacity vessel will measure 190-meters, accommodate up to 298 passengers, and feature 149 suites, each with its own private balcony. The yacht also feature two 138 square-meter lavish duplex penthouse suites, with modern craftsmanship and interior finishes jointly designed by The Ritz-Carlton and leading cruise ship design firm, Tillberg Design of Sweden. The onboard experience will reflect the sublime comfort and unparalleled level of individualized guest service for which the iconic Ritz-Carlton brand is recognized; a first in the cruise industry.
Reservations will open in May 2018. The ships of The Ritz-Carlton Yacht Collection are also available for private charter. For more information www.ritzcarlton.com/en/yachts.
news.ritzcarlton.com
Scroll Position Luxury Events
The luxury events in the world