News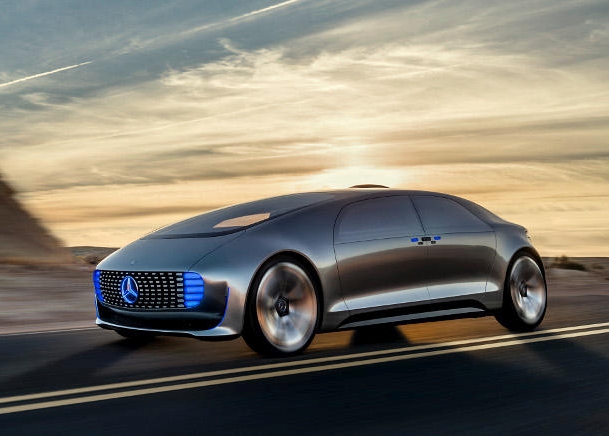 THE MERCEDES-BENZ F 015 LUXURY IN MOTION RESEARCH CAR AND ITS IMMERSIVE USER EXPERIENCE IS AN INNOVATIVE PERSPECTIVE INTO THE FUTURE OF MOBILITY.
Every detail of the F 015 Luxury in Motion is the utmost reflection of the Mercedes way of interpreting the terms "modern luxury", emotion and intelligence.
In an urban environment where space is at a premium and everything happens at a hectic pace, people have a growing desire for privacy and a place to retreat to. As the autonomous car takes over from the driver in situations where driving isn't much fun, such as slow-moving traffic, it gives real added quality to time spent out on the road.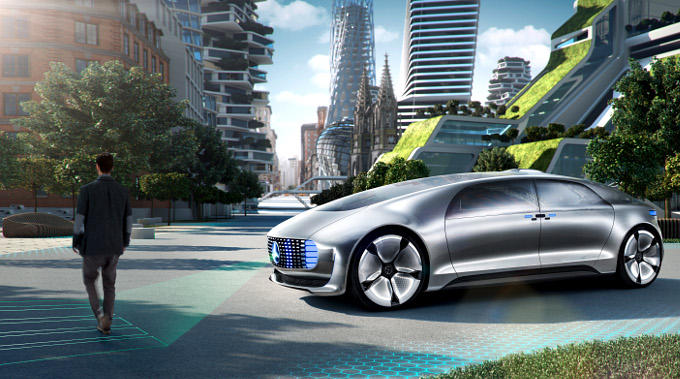 Sensual, flowing transitions and warm, organic materials such as open-pore walnut wood, which has been shaped to a three-dimensional veneer, and extremely soft ice-white nappa leather contrast with clearly-defined metal and glass surfaces with a cool and technical feel.
The high-strength body of the F 015 Luxury in Motion ensures optimum safety and supreme comfort for its passengers. At the same time, the bodyshell's structure provides the ideal basis for impact-protected installation of an F-CELL PLUG-IN HYBRID drive system.
One core theme of the innovative interior concept is a continuous exchange of information between vehicle, passengers and the outside world. The car communicates with its surroundings both visually and acoustically. Six displays are installed to this end all around, tastefully mounted in the instrument panel and the rear and side walls, making the interior of the F 015 Luxury in Motion a digital living space – a perfect symbiosis of the virtual and the real world. Passengers are able to interact intuitively with the connected vehicle by means of gestures or by touching the high-resolution screens.
The electric hybrid system has a total range of 1,100 kilometres, including around 200 kilometres of battery-powered driving and around 900 kilometres on the electricity from the fuel cell.
This enables the F 015 Luxury in Motion to cover distances similar to those of a comparable diesel-engined car, but purely on electric power with zero local emissions.
www.mercedes-benz.com
Scroll Position Luxury Events
The luxury events in the world