News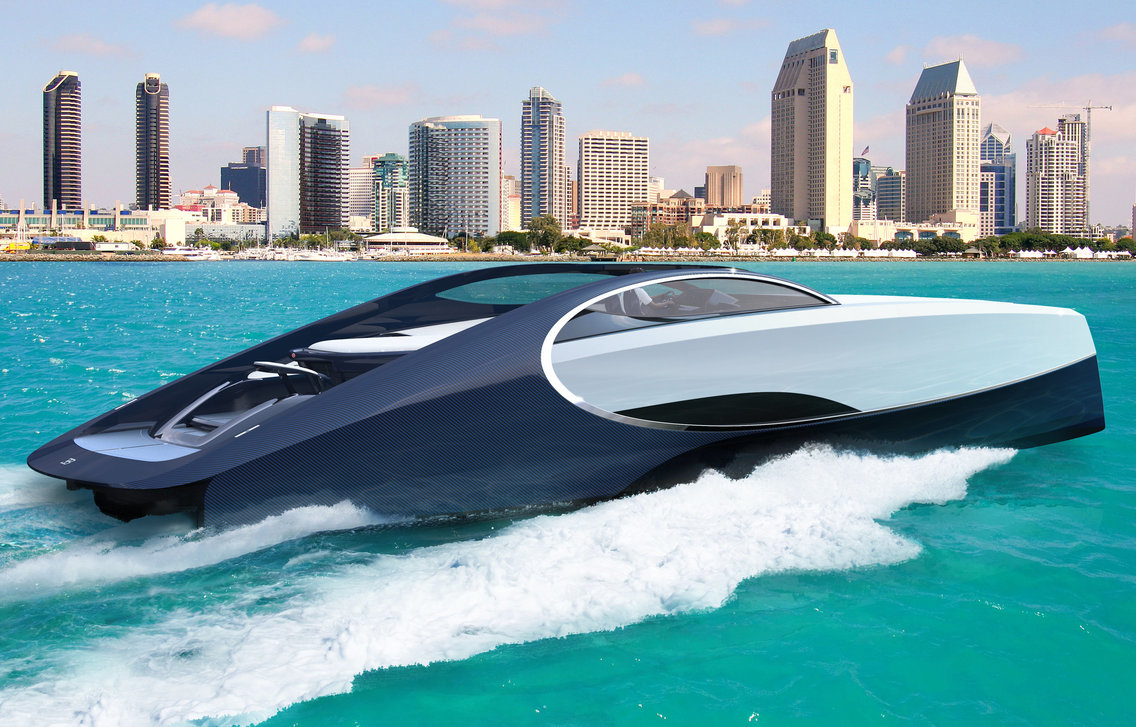 A FUSION OF EXTREMES THAT HAS RESULTED IN A MODERN, TIMELESS DESIGN THAT EVOLVES THE DISTINCTIVE FORM OF ITS PREDECESSORS.
The 87th annual Geneva International Motor Show (GIMS) saw the launch of an extra special project this year. The Bugatti Niniette 66, the result of over two years collaboration between Bugatti and Palmer Johnson was unveiled to an overwhelmingly good response from the public and press alike.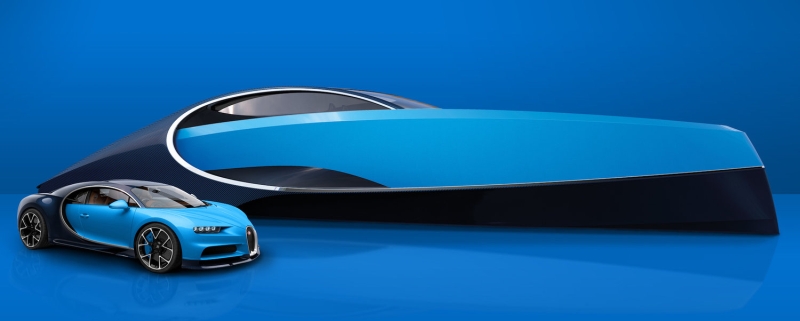 Designed to be the matching yacht to the Bugatti Chiron - unveiled at GIMS the same time last year, the Niniette 66 model was presented on the Bugatti stand, alongside the Chiron.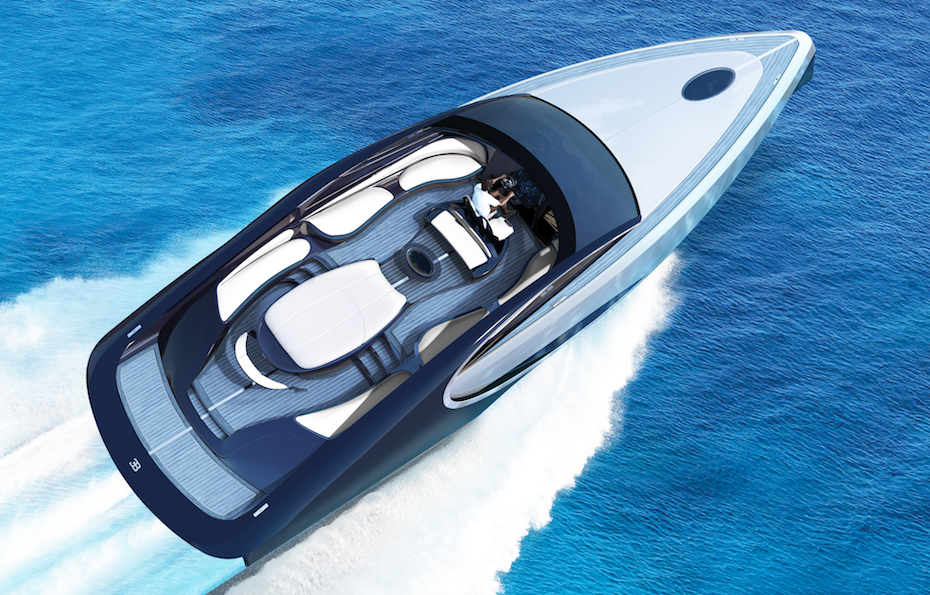 The 20-metre-long yacht features Palmer Johnson's innovative hull design combining a slender main hull with two sponsons left and right that have a positive effect on stability and roll dampening even at high speeds.
Palmer Johnson and Bugatti have combined their pedigree in design, technology and performance into a fearless vision for the future of sport yachts. A fusion of extremes that has resulted in a modern, timeless design that evolves the distinctive form of its predecessors. Crafted, not built, the Bugatti Niniette 66 features the advanced stabilised hull you would expect from a Palmer Johnson. 44 Knots are easily achieved with efficiency and amazing comfort, whilst side sponsons offer additional vessel beam and increased stability at rest.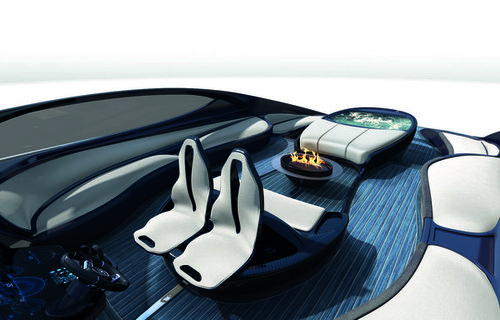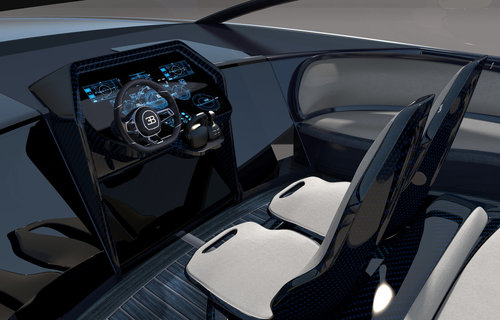 Tiered lounges beckon, hand-crafted in sweeps and curves for stunning visual appeal and maximum space. Two social areas are evident, distinct but still connected. The jewel in the crown is the combined Jacuzzi, sundeck and champagne bar, which anchors and fluidly connects both areas.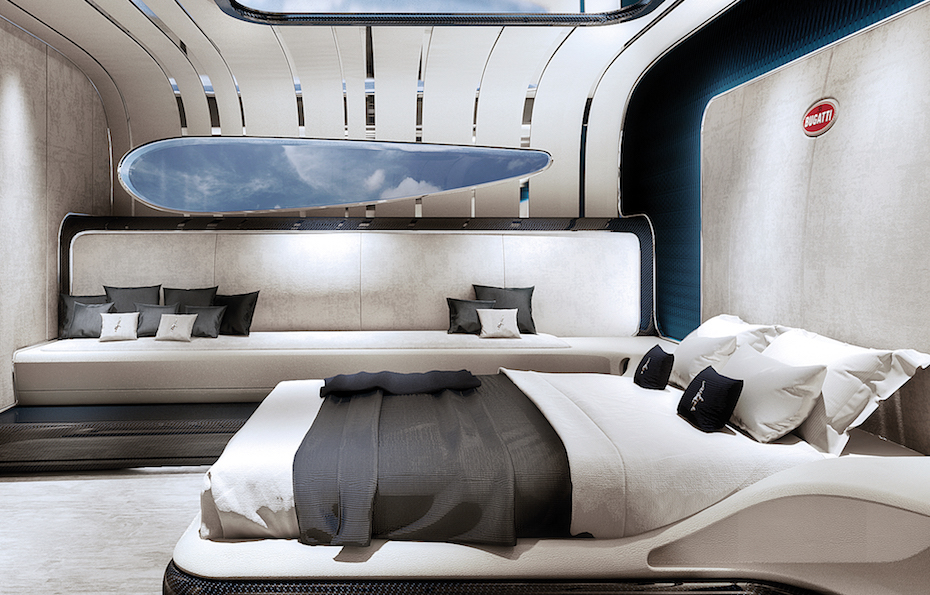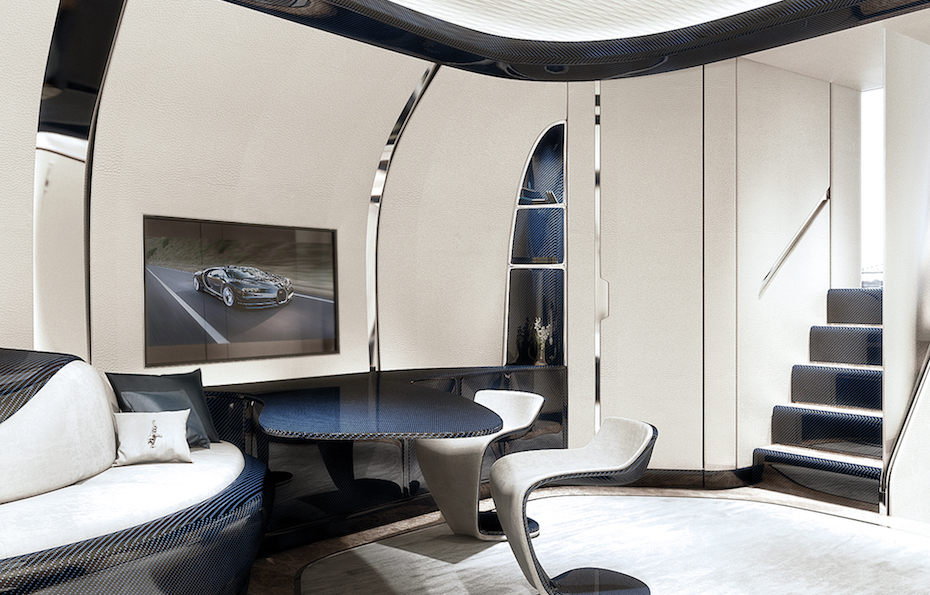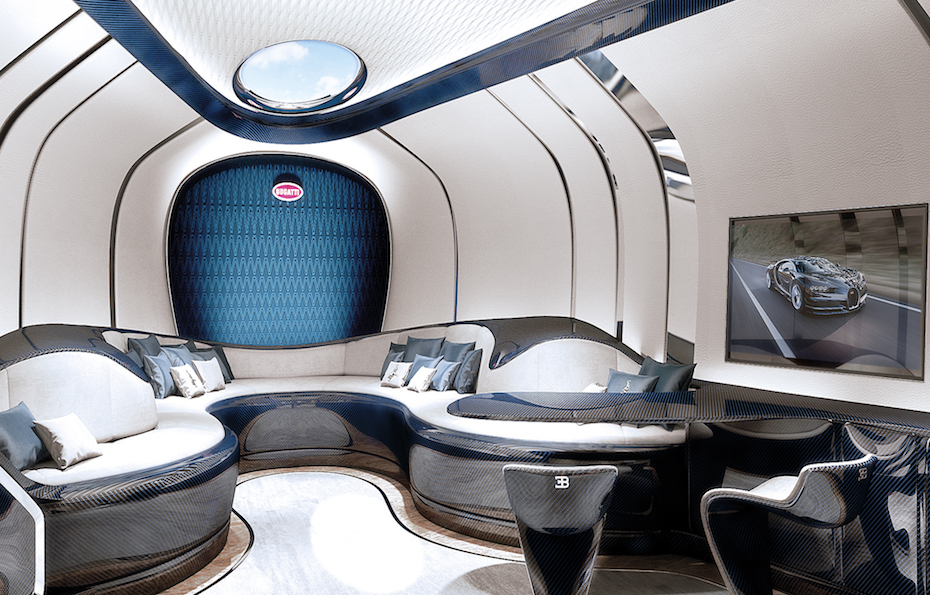 Some places are memorable. The Bugatti Niniette 66 master suite is unforgettable. An inner sanctum like no other, the beauty of its interior resides in the sustained harmony of opposites - soft leather against polished metal; suede against carbon.
Bugatti owners and press gathered together at a secret venue in Lisbon recently for an exclusive driving experience of the Bugatti Chiron. Each customer had the chance to drive approx 290km on great vast of local roads as well as a disused landing strip, enjoying top speeds of up to 460km/h. Whilst there guests were also introduced to the Bugatti World, the lifestyle arm of the company, which includes the recently released Bugatti Niniette 66.
www.bugattininiette.com
Scroll Position Luxury Events
The luxury events in the world