News
RELAX AND ENJOY A LUXURIOUS TRIP THROUGH THE BREATHTAKING SEASONAL BEAUTY OF EASTERN JAPAN.
In the spring of 2017, Japan is getting a new luxury train. And Ferrari designer Ken Okuyama is the one lending aesthetic vision to it.
Called "Cruise Train", Japan's newest offering-to-be is a 34-passengers-only champagne gold luxury-on-electricity, which mind you, will do just as well on non-electric rails. For that, it has an adaptable EDC system to thank.
The first floor will have two beds while the second floor will be covered with Japanese-style tatami mats, perhaps, for added effect. Each of rooms can accommodate up to two guests. Besides the deluxe suites, five cars have been designated to house suites as well.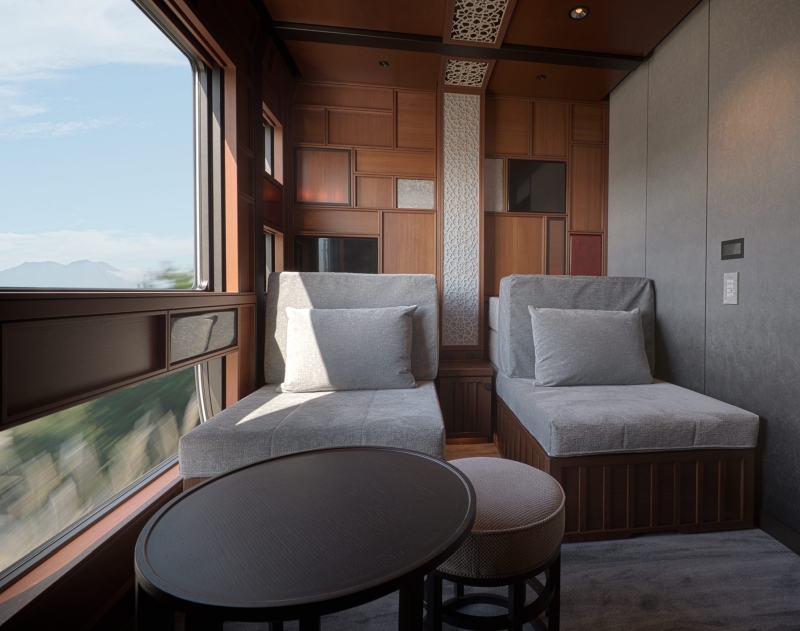 Prologue Shiki – shima is a luxurious lounge where you can enjoy various drink and light refreshments.
Train Suite Shiki – shima Lounge is a designed to evoke images of a forest, with tree – patterned features all around you.
Bask in the sunlight that streams in though the uniquely shaped glass windows as you watch the beautiful seasonal scenery go by.
No travel experience is complete without fabulous food made from the best ingredients. Train Suite Shiki-shima serves fine cuisine from around Eastern Japan, with delicious seasonal ingredients cooked to perfection. The gentle sound of the train and the beautiful scenery outside the window provide a relaxing backdrop to the elegance of the dining room.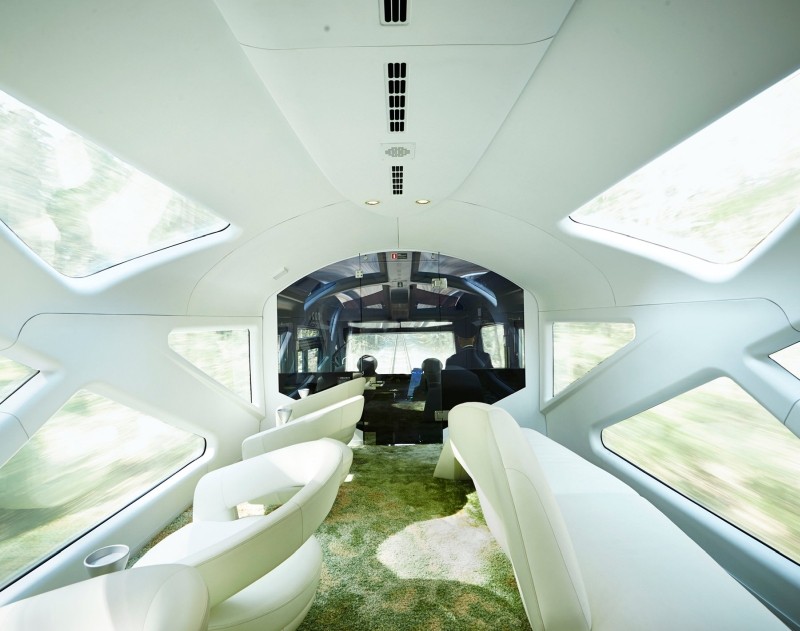 To sit in the front observatory car and take in the beautiful scenery and powerful view of the tracks ahead as the train rushes along, you'll feel a premonition of amazing things to come. This sunny area will bring a sense of liberation and infuse you with hope for the future.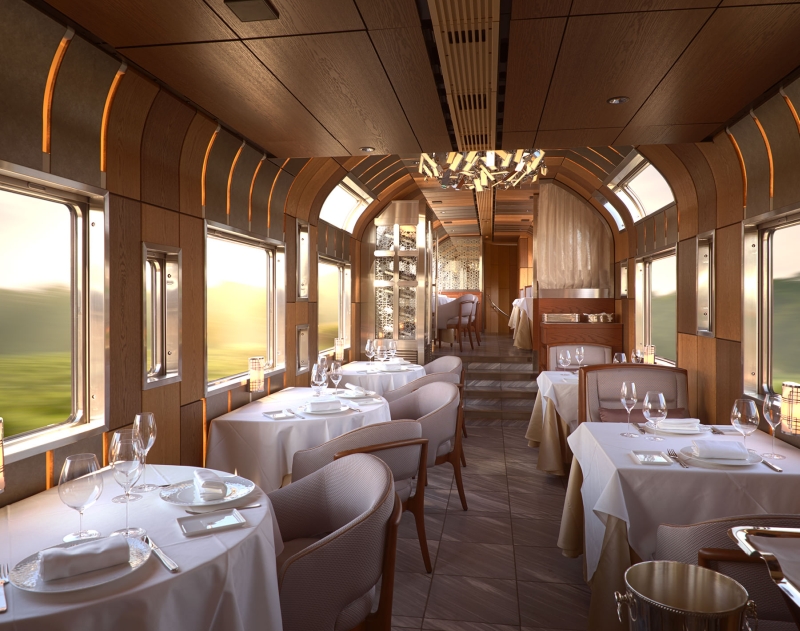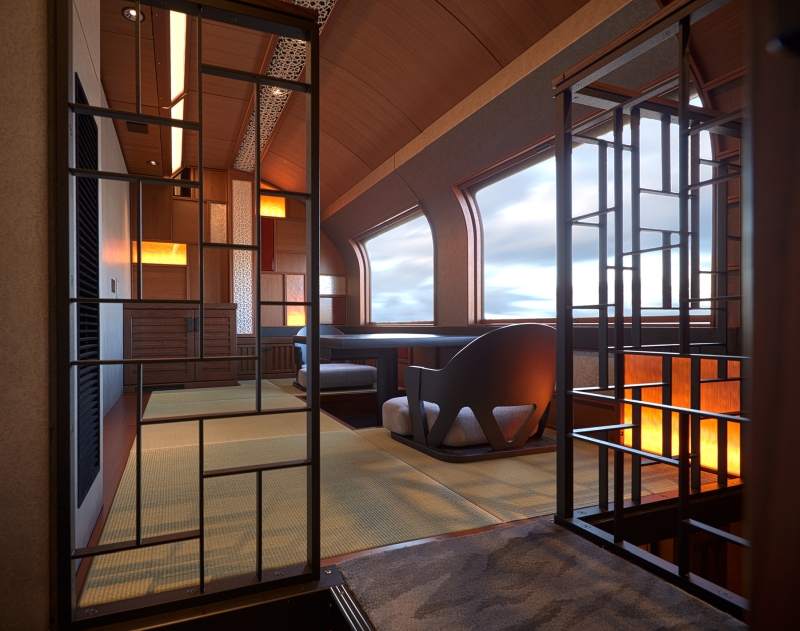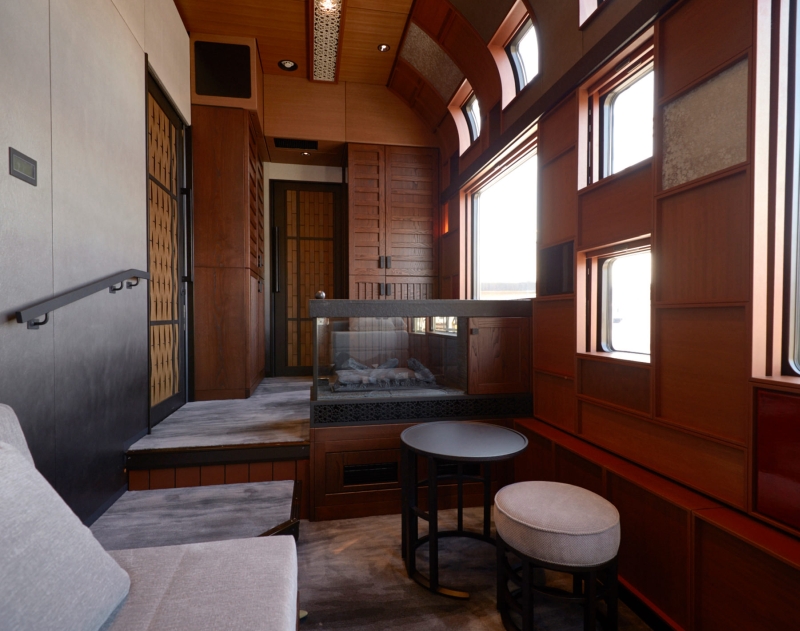 The compartments on Train Suite Shiki – shima are a suite or higher, providing the most comfortable vantage point possible for the journey through the ever – changing landscrapes of eastern Japan. The suites seamlessly combine traditional Japanese aesthetics with a shower and lavatory, and an accessible suite is available for guest with disabilities.
Train Suite Shiki – shima offers a prime view of Japan's rich, beautiful natural scenery, the local industries of each region. See the diverse seasonal beauty of Japan from the unique vantage point of a luxury train.
A journey that will bring the happiness of knowing that there are still new discoveries to be made.
www.jreast.co.jp/shiki-shima/en
Scroll Position Luxury Events
The luxury events in the world