The Slideshow of Luxovis and World Class Luxury
Scroll Position Contacts
The Contacts of the luxury item
Contacts
Hotels, Resorts & Villas

Type: Hotel


Location: 10785, Berlin, , Germany

Address: Inge-Beisheim-Platz 1
Hotels, Resorts & Villas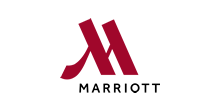 Type: Hotel

Location: 10785 Berlin
Address: Inge-Beisheim-Platz 1
Scroll Position Overview
Overview of the luxury item
Overview
Find true sophistication with service to match at the Berlin Marriott Hotel. We offer a convenient Potsdamer Platz location in Berlin, Germany's city centre.
Scroll Position Features
Features and Amenities
Features
Our 370 guest rooms and 9 deluxe suites are each outfitted with in-room entertainment, stone bathrooms with walk-in showers, and fashionable decor. No matter your reason for visiting Berlin, we can help you feel at home with quality amenities such as a 24-hour fitness center and an indoor pool. Dine-in and enjoy delicious steak and seafood from our Midtown Grill, or savor a specialty cocktail from our trendy CATWALK fashion bar.
Find luxury items close to this item
The same Luxury Properites
The Luxury Hotels, Resorts & Villas
Scroll Position Luxury Events
The luxury events in the world