The Slideshow of Luxovis and World Class Luxury
Scroll Position Contacts
The Contacts of the luxury item
Contacts
Hotels, Resorts & Villas

Type: Hotel


Location: 5410053, Osaka, , Japan

Address: 3-6-12 Honmachi
Hotels, Resorts & Villas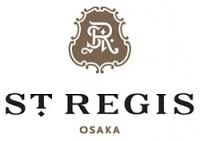 Type: Hotel

Location: 5410053 Osaka
Address: 3-6-12 Honmachi
Scroll Position Features
Features and Amenities
Features
The St. Regis Osaka exemplifies the warm hospitality of Japan's service culture with attentive, personal service. Upon arrival, guests are greeted by our Crystal Tree, inspired by the beautiful palm trees surrounding the city and your St. Regis Butler awaits to receive your arrival with refreshments. The Ronnefeldt Teastar Collection, selected from top teas in the word and blended by tea experts, is served and offered to suit the season.
Indulgences are found throughout the hotel, from pampering and revitalization in the exquisite IRIDIUM featuring SOTHYS spa, to state-of-the-art machines in our well-equipped 24-hour Exercise Room. Guests may conduct business with confidence and ease through our Business Center. And at the end of the day, take in stunning views of the Osaka skyline while enjoying cocktails at The St. Regis Bar on the 12th-level lobby floor.
The St. Regis Butler stands ready to assist at any time of the day with your every desire. Our 24-hour Concierge Desk and knowledgeable staff meets guests' every need or request with consummate efficiency and care.
Find luxury items close to this item
The same Luxury Properites
The Luxury Hotels, Resorts & Villas
Scroll Position Luxury Events
The luxury events in the world