The Slideshow of Luxovis and World Class Luxury
Scroll Position Contacts
The Contacts of the luxury item
Contacts
Hotels, Resorts & Villas

The Kivotos Luxury Boutique Hotel

Type: Hotel


Location: 84600, Mykonos, , Greece

Address: Ornos Bay
Hotels, Resorts & Villas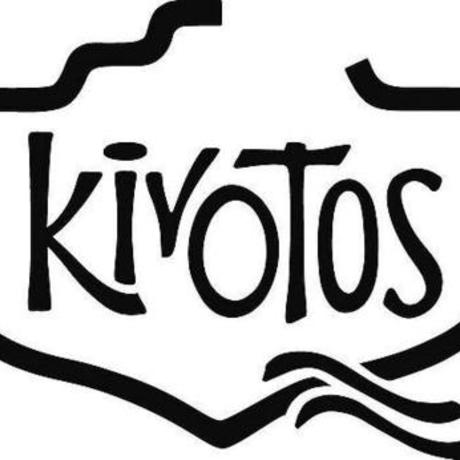 The Kivotos Luxury Boutique Hotel
Type: Hotel

Location: 84600 Mykonos
Address: Ornos Bay
Scroll Position Overview
Overview of the luxury item
Overview
Mykonos luxury reimagined
Under the cerulean blue of the cloudless Aegean sky, wrapped in the emerald waters of Ornos bay, and enjoying gasp-inducing views of the infinite horizon, Kivotos Luxury Boutique Hotel peacefully, yet imperiously nestles above its own private beach. Masterfully built along a rocky slope, it dazzles with the spectacular architecture and interior design of its rooms, suites and private villa, its stunning collection of contemporary artworks and antiques, exceptional bespoke service, and ultra-convenient location, merely few minutes away from Mykonos Town. This 5 star iconic hotel gracefully, yet powerfully reflects a sophisticated artsy elegance, unparalleled luxury and posh exclusivity, unveiling a world-class beachfront resort for the travelling elite.
The prestigious Kivotos Luxury Boutique Hotel in Mykonos features 39 aesthetically intriguing and exquisitely furnished Rooms and Suites, a private Villa with its own private beach area and swimming pool, 4 exclusive restaurants and bars, 2 swimming pools, a fully equipped fitness center, a SPA, a 17th century chapel, a boutique, art gallery, and, last but not least, la pièce de résistance; "Prince de Neufchatel", the privately-owned, stunning, fully crewed and skippered schooner, anchored in the tranquil waters of Ornos bay, and available for day cruises and romantic private dining.
The quintessential of luxury escapism
The rare character, bold indulgence, and unrivaled sense of tailor-made hospitality place Kivotos Luxury Boutique Hotel in a class of its own. Its sophisticated lavishness and inimitable interior design exude a distinct sense of upscale exclusivity and grandeur, satisfying the whims of even the most discerning guests, including world-known celebrities, athletes, and fashion designers. The over-the-top amenities and services of Kivotos Luxury Boutique Hotel, including unworldly SPA sessions, incredible gastronomy, art exhibitions, privately owned yacht, private beach, and ultra-elegant weddings right by the pool, undoubtedly make it the ultimate 5 star holiday destination in Mykonos Greece.
Indulge in the seductive escapism of Kivotos Luxury Boutique Hotel in Ornos Mykonos, where pleasure is a daily mantra and commitment to providing the finest experience on every possible level is proven through its uncompromising elegance, exclusive services, undeniable lavishness, and eclectic mix of modern sophistication and vintage chic. Its longstanding –for more than two decades- presence in the hospitality landscape of Mykonos assures memorable holidays in a stylish ambiance against the backdrop of the Aegean, under the sizzling Mediterranean sun and aligned with the glitzy lifestyle of the world-famous Island of the Winds.
Scroll Position Features
Features and Amenities
Features
VIP transfers to and from the airport and port
24 hour room service
24 hour concierge service
Laundry and ironing services
Scenic chapel for weddings and christenings
Wedding and honeymoon coordination services
Helicopter, Learjet, car or bike reservations
SPA
Beauty treatments and massage sessions
Hair salon
Fitness center
Yoga classes
Two swimming pools (saltwater and freshwater)
Main pool with saltwater, swim-up bar, and underwater music
Private beach
Squash court (approved by the World Squash Federation)
Billiards room
Meetings & Conferences facilities
Art Gallery
Boutique
Find luxury items close to this item
The same Luxury Properites
The Luxury Hotels, Resorts & Villas
Scroll Position Luxury Events
The luxury events in the world