The Slideshow of Luxovis and World Class Luxury
Scroll Position Contacts
The Contacts of the luxury item
Contacts
Golf & Sport

Type: Golf


Location: 0062, Gauteng, Irene, South Africa

Address: 1 Main Road
Golf & Sport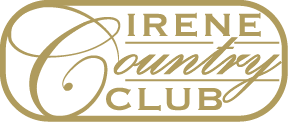 Type: Golf

Location: 0062 Gauteng
Address: 1 Main Road
Scroll Position Overview
Overview of the luxury item
Overview
The idea of a Golf Course at Irene was conceived by Bertie van der Byl at about the time of Union in 1910. The first Committee meeting, under the chairmanship of J.A. van der Byl, was held in 1911 when it was resolved to establish a golf course of nine holes costing roughly ₤500. Among the vice-Presidents nominated were General Smuts and Sir Percy Fitzpatrick.
Early in 1912 Mr Waters, the Orange Grove Club professional, assisted with the final layout of the course for a fee of five guineas. It appears therefore that the first nine holes were taken into use in 1912; the first hole being where the present twelfth hole is.
In June 1914 the club first entered a team to take part in a competition, the Pretoria and District Cup. The team was A.H. van der Byl, J.W. Diamond, R.A. Coldrey and W. Williams. The same year it was resolved to build two tennis courts near the present eleventh tee. The Golf House was at first a rondavel at the tennis courts and in 1920 a larger rectangular club house with walls and roof of thatch was built close to the present eleventh green for ₤10.
As the club grew, further expansion became necessary and in 1922 it was decided to extend the course to eighteen holes and to convert the nurseryman's house at the old Government Forestry Station to club purposes and to apply for a liquor licence at the 'Nursery House'.
General Smuts, after a few practice swings, pronounced the game of golf to be too mechanical for his taste. He was, nevertheless, often seen striding over the course on one of his long walks.
Bertie van der Byl, the club's first chairman, played occasionally but was not very keen; he preferred to disturb the concentration of a player by whistling suddenly from some nearby point of concealment just as the ball was about to be hit! His son, Henry, and
daughter-in-law, Evelyn, however, were very keen golfers and Evelyn's particular claim to golfing fame was an 'albatross' (three under par) at the old 9th hole. It was she who unveiled the plaque at the opening of the new club house on 7 October 1969.
By the end of 1975 the Irene Country Club had almost 800 members, excluding some 65 absentee and country members. By the beginning of 2008 the Irene Country Club had around 1200 members, excluding about 80 absentee and country members.
Find luxury items close to this item
The same Luxury Properites
Scroll Position Luxury Events
The luxury events in the world