The Slideshow of Luxovis and World Class Luxury
Scroll Position Contacts
The Contacts of the luxury item
Contacts
Hotels, Resorts & Villas

Type: Hotel


Location: TQ13 8HH, Newton Abbot, , United Kingdom

Address: Gidleigh Park
Hotels, Resorts & Villas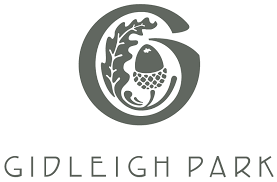 Type: Hotel

Location: TQ13 8HH Newton Abbot
Address: Gidleigh Park
Scroll Position Overview
Overview of the luxury item
Overview
The Prouz family lived in Gidleigh from the reign of William the Conqueror until the 17th Century. They owned the castle with extensive parkland, including the old manor which no longer stands, and the "Park House" which was built in the 16th Century. The Park House was a two-storey thatched house with short wings, facing east towards the river below. Its main drive was from Gidleigh itself, a half-mile track downhill from the church. Today this path runs through the fields at the back of the house.
The house passed through several owners before being bought in 1660 by Bartholomew Gidleigh. The Gidleigh family owned the property until 1819 when it was bought by Dr. J. Whipham, whose family retained ownership of the estate for nearly 100 years. In 1918 the entire Gidleigh Park estate was put up for sale. The estate, which included the manor, the Barton, the Park House and a total of 608 acres was bought by an Australian sheep farmer and shipping magnate, Charles Harold Campbell Mcllwraith. He decided to live at Gidleigh Park and in 1925 he engaged Stanley Philpot, an architect and surveyor from Tunbridge Wells, to draw plans for the rebuilding of Gidleigh Park. The house was completed in four years. However, in 1932 Mcllwraith died prematurely at the age of 57 and the Gidleigh Park estate was put up for sale for £15,000.
The house was converted into a small and simple hotel in 1955. When Paul and Kay Henderson took it over in December 1977, the hotel and grounds were in a bad state of repair but, over the years, they did a great deal of work raising it to a level it had never previously enjoyed and, under their ownership, it gained an enviable reputation. They owned and managed Gidleigh Park for 27 years until 2005 when they sold it to Andrew and Christina Brownsword who, before taking ownership, had for years enjoyed the hotel as a place to relax with their family. In 2007 the hotel was closed for ten months to undergo a complete refurbishment and today it is regularly listed as one of the finest country house hotels in Britain.
The 24 luxurious guest rooms (bedrooms, Spa suite and the Pavilion) offer comfort and style, each decorated with period furniture and complemented by contemporary bathrooms.
Find luxury items close to this item
The same Luxury Properites
The Luxury Hotels, Resorts & Villas
Scroll Position Luxury Events
The luxury events in the world