The Slideshow of Luxovis and World Class Luxury
Scroll Position Contacts
The Contacts of the luxury item
Contacts
Shops & Boutiques

Type: Store


Location: 75001, PARIS, , France

Address: 8 RUE DE VALOIS
Shops & Boutiques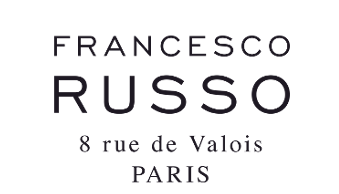 Type: Store

Location: 75001 PARIS
Address: 8 RUE DE VALOIS
Scroll Position Overview
Overview of the luxury item
Overview
Francesco Russo, a craftsman with a taste for tradition, starts a new, unusual journey.

Strongly inspired by his Milan and Paris's experiences as creative director and consultant for some leading luxury brands, Francesco Russo launches his eponymous shoe collection choosing an unorthodox angle. In a world obsessed with large numbers and endless growth, Francesco Russo opts for craft. His point of view stems from commitment and an appreciation for intimacy. Russo references legendary figures: shoes artists who left a mark on the history of fashion over the past century. He modernizes these inspirations, envisaging an atelier which is both a creative space and a thinking pad, as well as ideal location for sales and meetings.

Francesco Russo engages in a new dialogue between the creator and his customers: one with women at its very core. The stylistic research is focused on a few timeless shapes. Defining characters are femininity, elegance, experimentation. By opting for creative rhythms which are more in synch with true invention, Francesco Russo skips the idea of the collection, as well as that of the succession of seasons, to create objects that celebrate beauty and seduction, all fully bespoke and, therefore, uniquely available in the Paris atelier.
Find luxury items close to this item
The same Luxury Properites
The Luxury Shops & Boutiques
Scroll Position Luxury Events
The luxury events in the world