The Slideshow of Luxovis and World Class Luxury
Scroll Position Contacts
The Contacts of the luxury item
Contacts
Hotels, Resorts & Villas

Type: Bed & breakfast


Location: TQ12 5UA, Newton Abbot, , United Kingdom

Address: Ipplepen
Hotels, Resorts & Villas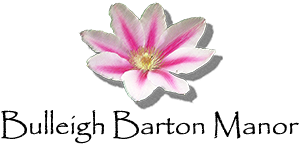 Type: Bed & breakfast

Location: TQ12 5UA Newton Abbot
Address: Ipplepen
Scroll Position Overview
Overview of the luxury item
Overview
Mark and Liz Lamport would like to welcome you to Bulleigh Barton Manor, a unique place to unwind in comfort, away from the hurly burly of modern life. Nestling in a sheltered valley, with views across the garden to the hills beyond, this historic house, dating back to Tudor times, is the perfect place to relax amidst the South Devon countryside.
Just a short drive from the coast, the moor and the vibrant town of Totnes, Bulleigh Barton Manor is well placed for visiting the attractions of South Devon.
Tuck into a home made Devon cream tea when you arrive, in the garden on sunny days or in front of the open fire in the elegant drawing room. Either way, the views are magnificent.
You are welcome to explore the four acre garden and grounds. While you are staying this historic house is your home.
Find luxury items close to this item
The same Luxury Properites
The Luxury Hotels, Resorts & Villas
Scroll Position Luxury Events
The luxury events in the world